Whew, I have been busy. I can not believe it has been almost a month since I posted anything. I have been working on my SoFoBoMo (Solo Photo Book Month) project and was only one day (I think) late. I had my images all ready but getting them into a PDF for posting on the web page (http://www.sofobomo.org/2009/) was very difficult.
Then I was also working on a presentation for a ladies' tea at our former church. I spoke there on the topic "Passing on Our Remarkable Christian Heritage – May the Lord Find Us Faithful." I use quilts as a motif in giving my testimony for a ladies ministry group. This time I used quilts as a motif for passing on our heritage. I had about a month from the time they asked until the time I presented, so that was busy. Plus it fell during the time I was doing the above project.
But, you know what, EVERYONE is busy. I don't know how your life is but I can pretty well guess that you are busy. Enough about that!
During the month of June, on our way back from a Daytona Beach, Florida, my husband and I went through St. Augustine, Florida. We stopped at the Alligator Farm. There were lots and lots and lots of alligators. However we can see them at home almost any time we want to. (Yeah, why would we want to?)
Also in the Alligator Farm are LOTS of birds, mainly Egrets, some Herons. This picture is one of several that I took. I will post more later.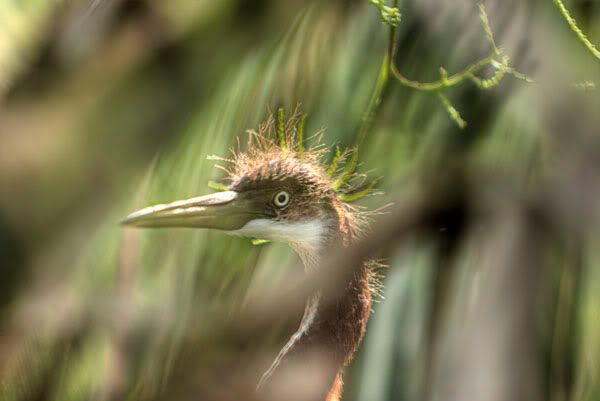 I hope you are having a good July. I am incredibly thankful that I live here in the United States of America. We have problems, who doesn't, but I am glad to be here.