Before we took the ornaments off the tree and put everything up, I took out my lens baby and took some photographs. I liked these two because they show the different focus of Chrismas. . . focus on Jesus Christ and focus on Santa Claus. I struggle with the two. I do focus on Jesus Christ . . . He is after all my reason for the season.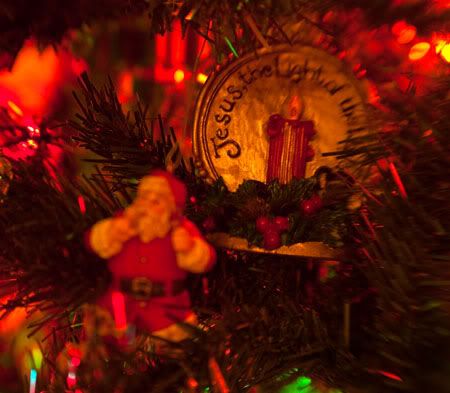 With family, two daughters and one grandson, it is easy to get caught up in Santa Claus and lose focus otherwise.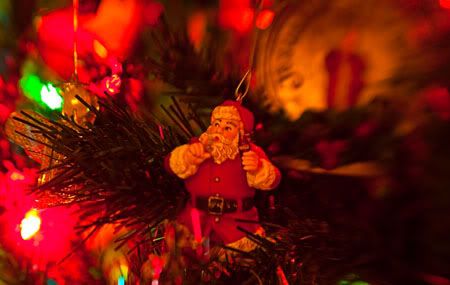 I hope you had a good Christmas and that you have a peacefilled New Year.