Here is a picture of Forsyth Park Fountain, created in 1858 and restored in 1988.
This image was one of the first abstract images I ever tried, in camera.
Savannah, Georgia's history began in 1733. General James Oglethorpe landed at Savannah, along with 120 passengers on the ship "Anne." Oglethorpe named the area Georgia after King George II.
Savannah had her great times. She was a very wealthy city when cotton was king in the south.
Savannah also had very difficult times. In 1820 there was such an outbreak of yellow fever that a tenth of the population died.
Savannah has survived fires, epidemics, hurricanes and even tourists.
Here is the door to just one of the many beautiful old churches located around the squares in Savannah.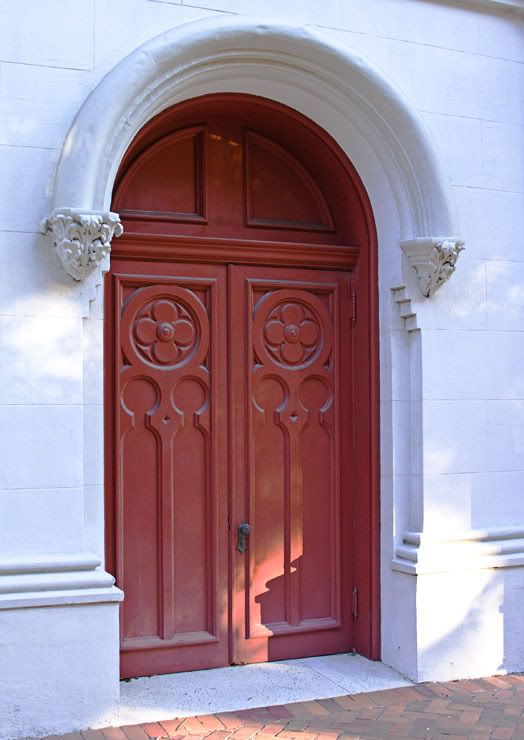 This last is one of the many gates that lead into private areas. You can tell the brick work has been around for hundreds of years.
Mitch and I have been to Savannah several times. The last time we were headed to Savannah we thought we had been there enough. Then when we finished the photography workshop we were there to attend, we decided we actually needed to go again. I hope we do get to go again. It is a beautiful city with lots to explore.